Autumnz Mini UV Sterilizer & Dryer
FEATURES:
Powerful UV Sterilization with PHILIPS UV Lamps
Low temperature heat drying process (65°C)
Safe to sterilize many things like baby bottles, nipples, toys, personal belongings, electronic devices and kitchen utensils.
Tested 99.9% effective to kill bacteria
Super mirror on all sides for effective sterilization
4 operation modes with flexible working time to choose to meet your need
DRYER - for drying function only. You may choose drying process of 41 or 51 minutes
STERILIZE - for sterilizing function only. You may choose sterilization process of 11,16 or 21 minutes
AUTO - for both drying and sterilizing functions. You can may auto process of 51 or 61 minutes
STORAGE - to keep all items in clean and sterilized condition. A short 2-minute sterilization cycle within every 2 hours (up to 72hours) to keep items germ free during this storage period.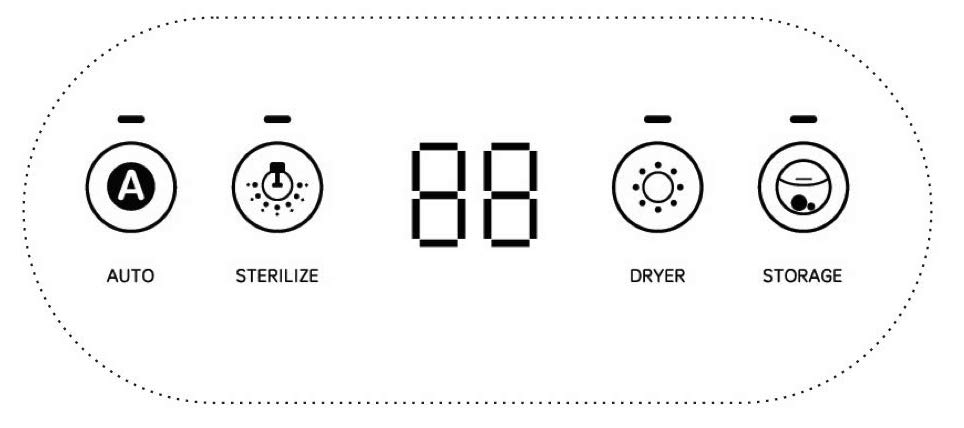 Easy to control and operate with touch screen buttons
Easy to use and maintain
Comes with 7L inner capacity and can hold up to 6 wide neck bottles & accessories (Note: the height of the baby bottle should not exceed 17cm)
Light Indicator with LED display to monitor operation easily
Buzzer sound indication upon completion of each operation
Built-in filter to ensure efficient drying and cleaner air flow
Comes with security door switch which will stop all operations automatically when the cover is opened during operation (for safety reason)
Portable size to bring along anywhere & anytime
BPA Free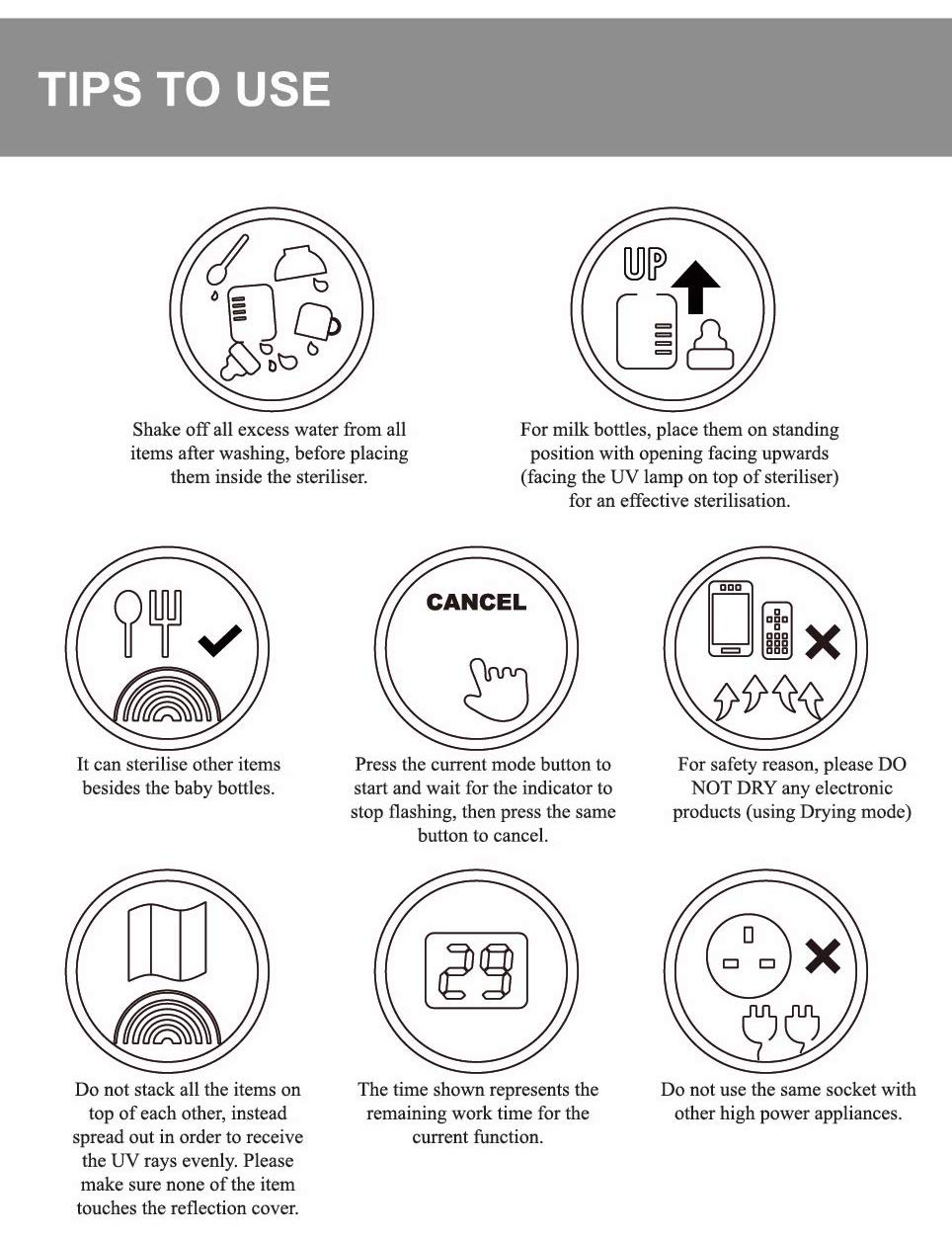 Product Dimensions (W x H x D)

28.0cm (W) x 28.0cm (L) x 24.7cm(H)

Sterilizing Power

7W
Drying Power

75W

Rated Power


220v-240v

(50Hz/60Hz)

Inner Capacity

7L
Product Weight
2.36kg
Gross Weight
3.44kg

Warranty
1 Year
---